Between Me
Cast
Crew
The Shoot
Truth Group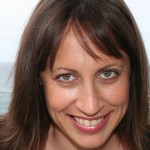 Producer, Writer, Director – Kim Farrant
Award winning director Kim directs drama, TV, documentaries and commercials. Kim's upcoming feature film Strangerland has attached both an Academy award actor and an Emmy Award winning actor. She has also directed episodes of the TV drama Rush and made two half hour TV documentaries for SBS. Kim's 2006 feature documentary Naked on the Inside sold to major networks worldwide (Showtime, Sundance Channel USA, CBC Canada, SBS Australia, RTE Denmark and her award winning short films: The Secret Side of Me (SBS TV half hour), Alias, Sammy Blue, and Bombshell have screened at Cannes, New York, Cork, London & Toronto and more, & sold to TV networks locally & internationally. Kim also directs commercials for Renegade Films. She has done campaigns for McDonalds, Kelloggs, Genesis Energy, Cancer Institute NSW and more. Kim has just completed a half hour documentary for Domestic Violence Victoria. She has a Masters with Hons from AFTRS in directing. She also teaches at the prestigious 16th Street Actors Studio. And is the founder, curator and host of What Men Really Think About public forums.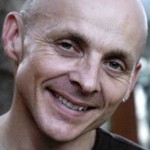 Director of Photography – Mark Lapwood ACS
Mark is a highly experienced cinematographer who has shot four feature films, over fifty short films, a couple of hundred commercials, music videos and feature length documentaries. Mark has worked extensively in Asia, India the United States, Latin America, Europe, Australia and New Zealand. Mark is award winning within his field, taking the prestigious Gold Award at the Australian Cinematographers Society (ACS) NSW Awards for his work on the feature 'Maya' and the coveted Australian Film Institute (AFI) Award for Outstanding Achievement in Short Film Screen Craft – (Cinematography) for his debut short film as director/cinematographer, 'Eclipse'. See clips of his work at, http://www.marklapwood.com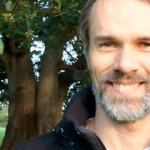 Producer, Editor, 2nd Camera, Composer
Stefan wrote, directed, produced, filmed and edited the documentary Out of Place – Out of Time about Palestinian refugees living in a camp in Beirut, which won best debut documentary director at the New York International Independent Film and Video Festival and screened on ABC TV. Stefan edited the award wining feature length documentary Beyond our Ken that screened on ABC TV and also had a cinema release in Australia. Stefan also edited and did camera work for 30 Festivals On: Port Fairy Folk Festival which screened on ABC TV and A Nun's New Habit which screen on LinkTV in America. Over the past six years Stefan has written, directed, produced, filmed, edited and facilitated various community cultural development film projects with Indigenous communities around Victoria. Stefan's recent community films projects include; It Works Out, a inspirational film about refugees who have gained employment in Australia, for The Ecumenical Migration Centre, Drugs to Drama, where Stefan mentored three people who have been addicted to drugs to make their own film, supported by the City of Port Phillip, and Deadly Life Lessons for the Victorian Aboriginal Legal Service. Stefan has a Graduate Diploma in Documentary from the VCA, School of Film and TV. https://www.markworthmedia.com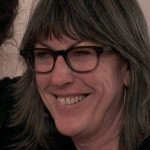 Designer – Victoria McKenzie
Victoria was born in New Zealand. She studied Art and Craft Design in Nelson, New Zealand in the early 1990's. Jumped into the Film and TV industry after a small stint designing funky printed women's underwear in New Zealand called Thunderpants. She has worked as a Set Decorator and Props Buyer for 16 years on Film and TV Shows such as Xena and Hercules, Mrs Biggs, Lord of the Rings, and Miss Fishers Murder Mysteries, and recently a TV movie about INXS called Never Tear Us Apart. Currently she is Art Directing films like Galore and Tim Winton's The Turning. She lives in Melbourne.
Co-Producer – Elle Bates
Elle Bates over the last two years alone has worked on over 50 different projects, from films and music videos, to commercials and promotional products. One of her music video's recently aired on MTV, and having started as a P.A to the director on "Neighbours" Channel 10, to running her own company, she has worked along side with some of the great industries creatives as a Producer, Director and Editor.
Sound Recordist – Kriztian Pilisko
Krisztian graduated SAE Institute with a Bachelor Degree in Audio Production, which focused largely on studio recording and music production. Half-way through his course he tried location recording and boom operating for a day and has not looked back since. Krisztian has sound recorded an indie feature by Vessel and also on a number of VCA Masters productions as well as Tropfest entries and other short films. While he may be relatively new in the industry, Krisztian is committed to keep growing his set of skills and list of credits. When not on set you can find him enjoying his day off reading books or playing music.
Gaffer – Ed Tyrie, Focus Puller – Rudi Siira and many more talented individuals to whom we are so grateful…