Between Me
Cast
Crew
The Shoot
Truth Group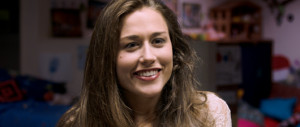 CHLOE BOREHAM as Isabelle
Chloé Boreham is an Australian actress (with French and UK heritage) who has trained in Melbourne (16th Street Full Time Graduate) and in Paris (Theatre de Soleil). Her stage credits include 'Slut' (FortyFive Downstairs), 'Attempts on her Life' (Union House Theatre) and 'Blood' (TheatreWorks). Chloé's TV credits include lead guest roles on 'Offspring', Neighbours', 'Upper Middle Bogan' and 'The Dr Blake Mysteries'. Her Feature film credits include 'Slaughtered' (lead role) and 'Wolf Creek 2' (supporting role), and lead roles in a number of short films and video clips. Chloé has just shot a lead role in L.A in the short French drama 'Le Calin/'The Hug' and her film 'Gorilla' (Dir: Tim Marshall) screened this year at the Palm Springs International Shortfest, Outfest Los Angeles, Frameline San Francisco & Newfest NYC (Iris Prize shortlist).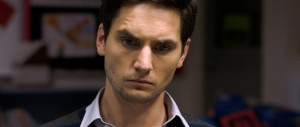 ADRIAN AULD as Will
Adrian Auld, is a Melbourne based Actor, writer and director who graduated from the VCA School of Drama in 2008, he is also a graduate of the 16th Street Part Time Program 2012. His stage credits include 'A1 Rolling Steak house' and a national tour of Louis Nowra's 'Cosi'. His TV credits include 'The Doctor Blake Mysteries' (ABC), 'House Husbands' (9 Network), 'Miss Fisher's Murder Mysteries' (ABC) and 'City Homicide' (channel 7). His Film credits include 'Splintered' (winner 'Best Film' Slam Dance international film festival/'Best Actor' at the Bondi Short Film Festival), the drama Featurettes 'Between Me' (Dir: Kim Farrant) and 'Martha's New Coat' (Dir: Rachael Ward), and most recently the Feature 'Drive Hard' (Dir: Brian Trenchard-Smith). Adrian enjoys the process of collaborating with fellow actors, writers and directors in the creation of original stories.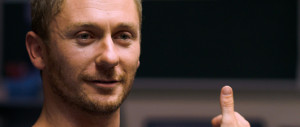 DAN HAMILL as Frankie
Australian actor Dan Hamill is a WAPPA Graduate (Music Theatre in 2008) and a 16th Street Full-time acting program Graduate (2012). His theatre credits include 'Crazy for You' (The Production Company), 'An Officer and a Gentleman' (MTC), 'West Side Story' (Australasian tour 2010). He is one of the lead voices for the international animated series SHEZOW (US/AUS). His TV credits include lead guest roles on 'Dr Blake's Murder Mysteries', (ABC) 'City Homicide' (Network 10), 'Neighbours' (Network 10), 'Hard Rock Medical' (Canada) and 'The Broken Shore' (ABC Telemovie). His screen credits include television commercials, short films and a feature film in 2012. Dan is also a co-founder of the new theatre company: The Kin Collective, staging their first devised production 'GLIMPSE' in November 2012.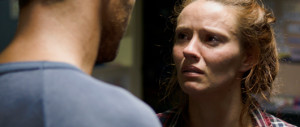 AMBER FIELD as Amanda
Amber field started her professional career as an Dancer and Actress in 1995 becoming a tony bartuccio dancer, at the age of 15, then shortly after making her debut on the stage, in the Australian cabaret show "whiter brighter" performing alongside mark Trevorrow aka Bob Downe in 1998. This launched Amber overseas, where the show toured for 3 years. Shortly after Amber featured in the musicals 'Ole Ola' and 'Bueno Vista Club'. More recently Amber is a Full time graduate of 16th street acting studio in 2011. Her TV credits include 'Winners and Losers', the comedy pilot series 'The Salsa plays'. Her Film credits include the Australian Independent feature 'Wedgetail' (Dir: Greg Blakey) and more recently the Drama Featurette 'Between Me' (Dir: Kim Farrant).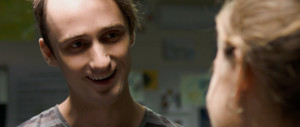 MICHAEL ARGUS as Roach
Michael Argus is an actor, producer, and director and a graduate of the University of Ballarat Arts Academy and 16th Street Part Time Program. His theatre credits include working three seasons of outdoor Shakespeare with touring company OZACT visiting regional areas throughout VIC & SA, 'Fourplay' at 45 Downstairs, and touring with Australian Classical Theatre in a production of both 'The Drover's Wife' and 'The Dreamer'. His TV credits include 'Neighbours' (Network 11) and 'Forever Young' (Channel 31). Michael is a proud co-founder of both Black Water Theatre Productions which he was producer of their first inaugural show 'The Boys'; and co-founder of Doppelganger which he directed 'Wake' by Juliana Clements, and acted in 'Loose and 'The Dreamer Examines His Pillow'.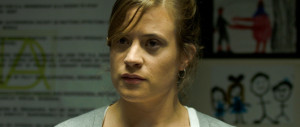 LEONE WHITE as Monique
Leone White is an Actress, Theatre Maker and Writer based in Melbourne. She is a graduate of the prestigious University of Melbourne (Literature and Anthropology) and Swinburne University (Theatre Arts). In 2008 Leone won a scholarship to study Theatre for Community Cultural Development with Makhampom Theatre in Thailand. She is also a graduate of 16th Street Part Time Program. Her theatre credits include Practically Frozen Chicken (writer and actor), and has worked as a director, stage manager and technical operator for a number of Melbourne productions, and performed with numerous Independant Melbourne theatre companies. 'Between Me' (Dir: Kim Farrant) is Leone's screen debut.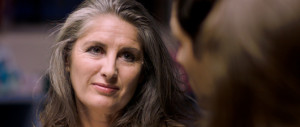 SUSAN WALSTAB as Claire
After studying film and media at Swinburne, Susan's first performance was the lead role in Jetstream (1982) a Melbourne theatre production combining film, theatre and pantomime. Susan has been involved in the film industry for over thirty years enjoying her talents of being in front or behind the camera involving television commercials, short films, corporate and theatre productions, film and theatre training in Spoleto (1989) She has enjoyed photographic modelling in Milano , Italy and Australia. Back up Vocalist in the Melbourne band- The Pre Raphaelites. She has performed acting in the Brunswick Women's Theatre Productions-(2006) If I Were In Your Shoes.
Max Tornello as Pete, and meeting members Francisco Lopez, Kylie Ryan, Sonny Beycher, Peter Reid and Charlie Ranger.